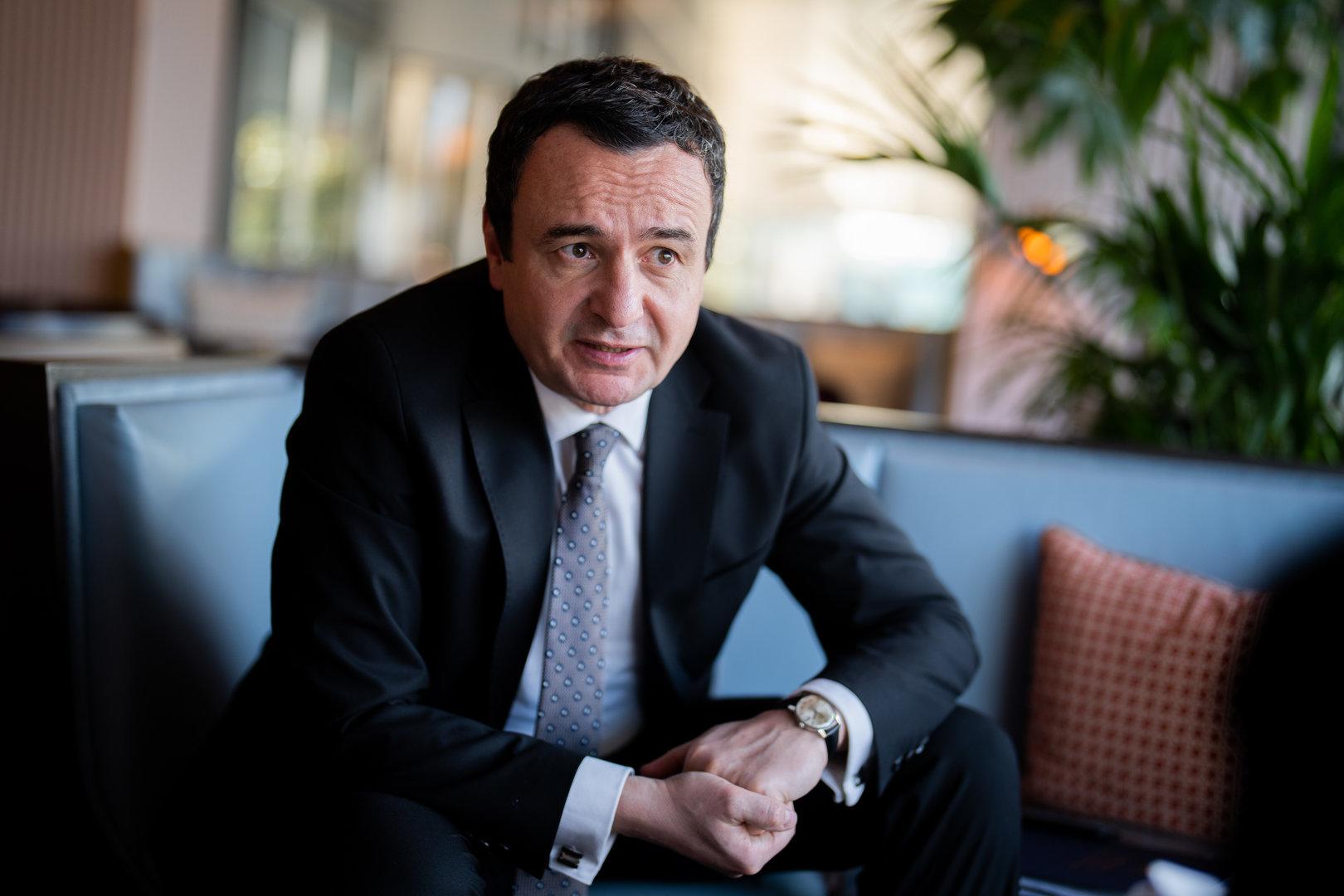 For months, Serbia and Kosovo argued over car license plates. What the new agreement really means.
"We have a deal!" said EU foreign policy chief Josep Borrell on Wednesday evening. Under EU mediation, Kosovo and Serbia had agreed to "avoid further escalation". The agreement is about an issue that has been the subject of arguments for months and that initially sounds banal: number plates.
Kosovar Prime Minister Albin Kurti had urged that all Serbian car license plates in Kosovo be replaced with Kosovar ones. The Serbs there, who make up around six percent of the total population and live mainly in the north, protested against this – with the support of Serbian President Aleksandar Vučić, who still does not recognize Kosovo as independent, although Serbia has de facto no longer recognized the area since 2008 controlled.
In the summer, Kosovo Serbs blocked border crossings with Serbia after the Kosovan government first questioned the validity of Serbian number plates. At the beginning of November, the situation worsened again when the Serbs withdrew from state institutions.
Both sides have now agreed that Serbia is no longer allowed to issue new number plates for Kosovo. However, old license plates may be kept for the time being and do not have to be exchanged.
That's what it's all about
But this dispute is about much more than the number plates. "They are symbols of statehood," explains Southeast Europe expert Florian Bieber from the University of Graz. Kurti wanted to signal that the north also belongs to Kosovo. According to Bieber, Vučić was able to achieve greater success than Kurti with the new agreement.
Why? Since the Serbian number plates can be retained for the time being, the implementation of the Kosovan demand would ultimately be dragging: "I mean, how many people are buying new cars? As a protest, some Serbs could keep their cars longer," the expert suspects.
The next step follows
According to Bieber, the compromise is a de-escalation, but not yet a breakthrough in the long-term relationship between Serbia and Kosovo: "This agreement was the condition for taking the next step."
The next step should be a not yet publicly known paper – a basis for negotiations proposed by Germany and France, in which Serbia would not officially recognize Kosovo, but would build relations with it. In return, there could be EU funds for both sides.
The EU itself was also criticized in the number plate dispute, because the chief mediators Josep Borrell and Miroslav Lajčák come from Spain and Slovakia – both countries that do not recognize Kosovo. In Kosovo, the two are therefore not seen as neutral.
According to Bieber, neither Serbia nor Kosovo is interested in a violent escalation. After all, Kosovo is still under NATO protection: "The costs would be too high, it's more about playing with escalation."