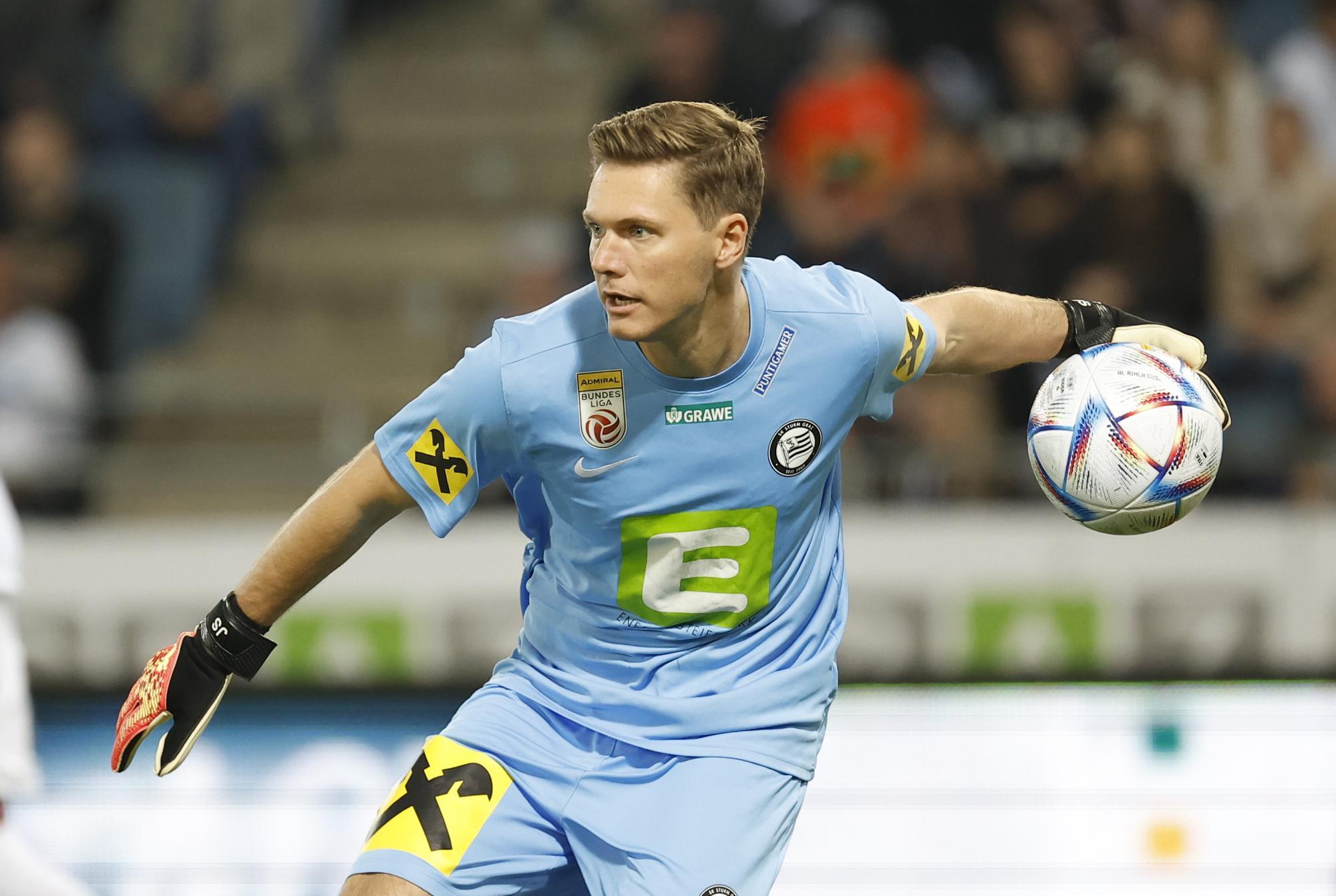 The 32-year-old goalkeeper's expiring contract will not be extended.
Bundesliga club Sturm Graz is officially looking for a goalkeeper. As part of the Styrian training camp in Marbella, sports director Andreas Schicker revealed that the contract with regular goalie Jörg Siebenhandl, which expires at the end of the season, will not be extended. "We're looking for a different profile in the goalkeeper position," explained Schicker in the "Kronenzeitung". Sturm confirmed this to the APA.
The 32-year-old Siebenhandl has been under contract as the clear number one in Graz since 2017 and has played 223 competitive games for Sturm so far. The most recently awarded Christopher Giuliani (23) will not be extended either.