The consultations scheduled for February have been postponed. There is no official justification. However, Ankara had previously criticized protests by right-wing extremists in Sweden.
According to local media reports, Turkey has initially canceled a meeting with representatives of Sweden and Finland about the planned northern expansion of NATO. The consultations planned for February had been postponed, the state broadcaster TRT reported on Tuesday evening. The background to the decision was initially unclear. A new date was also not mentioned.
Ankara recently reacted angrily to an action by right-wing extremists in Sweden in which a Koran was burned. President Recep Tayyip Erdogan then repeated his veto threat to NATO's northern expansion: "If you don't show respect for the Turkish Republic or the religious beliefs of the Muslims, then you can't get any support from us in matters of NATO."
Block Hungary and Turkey
NATO member Turkey has been blocking the admission of Sweden and Finland to the western defense alliance for months. Turkey in particular accuses Sweden of supporting "terrorist organizations" such as the banned Kurdish Workers' Party PKK. Erdogan recently demanded the extradition of 130 people whom Ankara considers terrorists. All 30 NATO members must ratify applications for NATO membership, 28 have already done so – only Turkey and Hungary are still missing.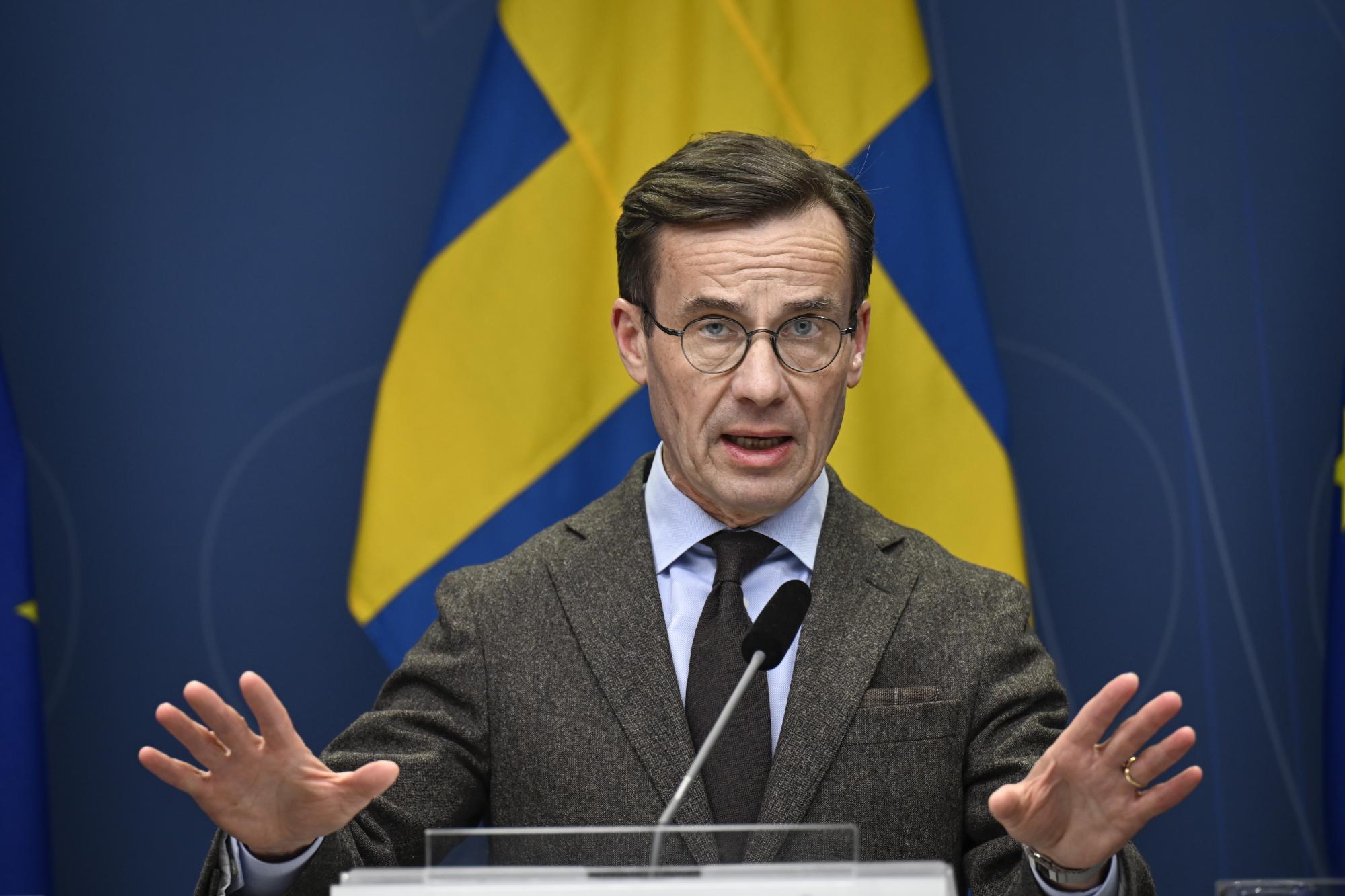 Finland's Foreign Minister Pekka Haavisto on Tuesday spoke of the possibility of a pause in Finnish-Swedish-Turkish talks given the recent tensions with Ankara. A next meeting will probably be delayed by weeks, he said. According to observers, this could also have something to do with the May 14 elections in which Erdogan is seeking another term.
Kristersson crowded
Sweden's Prime Minister Ulf Kristersson pointed out on Tuesday the importance of speedy accession to NATO. No question is more important for national security, Kristersson said on Tuesday evening at a short-term press conference in Stockholm. Everyone in the country should recognize the seriousness of the situation. Foreign Minister Tobias Billstrom added that Sweden was in the most uncertain security situation since World War II.
Kristersson said it was legitimate that there were different opinions about NATO membership. However, a large majority in both Sweden and Finland decided that both countries should join NATO. Provocateurs now tried to worsen Sweden's relations with other countries and thus the prospects of accession.