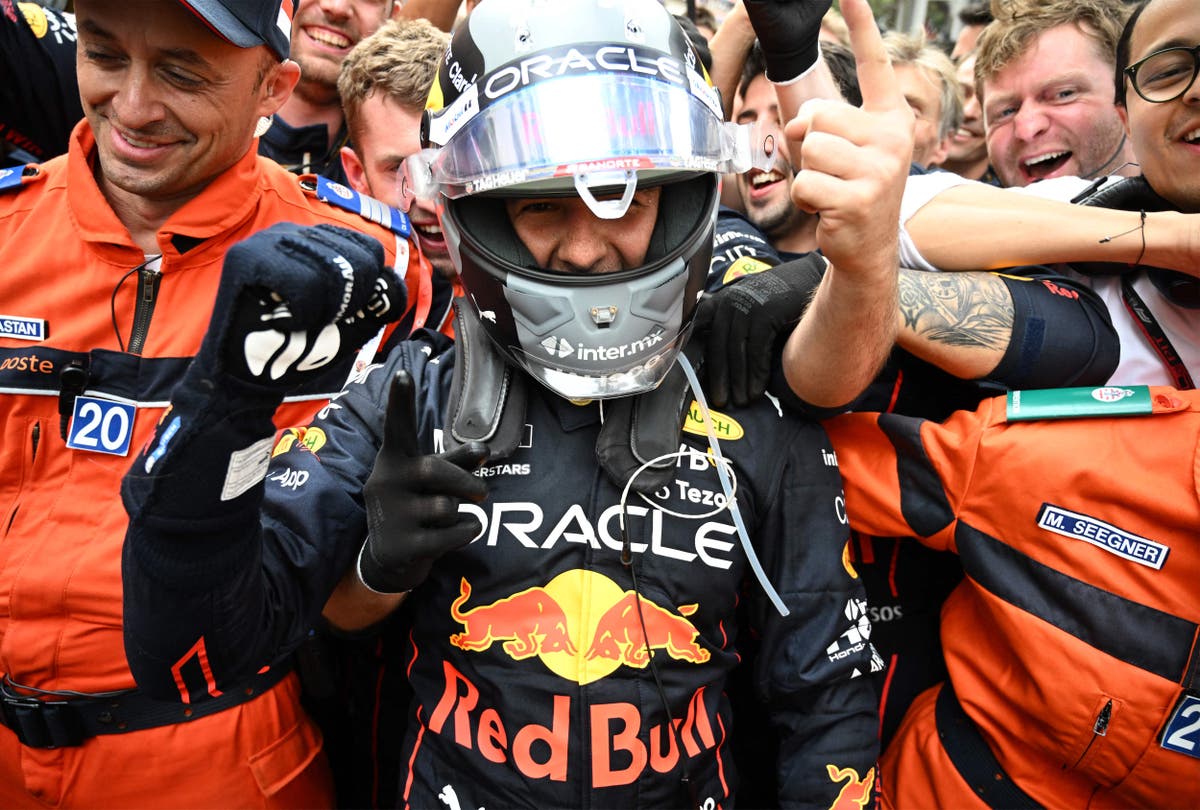 Charles Leclerc says losing the Monaco GP would be a 'bad move'
Sergio Perez won a rain-delayed Monaco Grand Prix on Sunday, stopped by a crash and ultimately biting for Red Bull to fulfill his dream as another evaporated for Ferrari's Charles Leclerc.
Mexican teammate Max Verstappen finished third to extend his Formula One championship lead over fourth-placed Leclerc to nine points after seven of 22 races.
Ferrari's Carlos Sainz finished second, for the second consecutive year.
Leclerc had started from pole position but Ferrari was strategically outmaneuvered and he was overtaken by the Red Bull drivers during pit stops.
He at least ended a home misfortune to become the first Monegasque to score in Monaco since Louis Chiron finished third in 1950, the year the championship started, but the race had promised so much more.
The victory was the third of Perez's career and the second for Red Bull, and it ended in a thrilling chase on a treacherous street circuit where the difference between success and failure is measured in millimeters.
The top four at the checkered flag were only 2.9 seconds apart.
"It's us! Come on, vamos," Perez shouted as he crossed the finish line 1.1 seconds ahead of Sainz and Verstappen 0.3 seconds ahead.
"It's a dream come true," he said. "After your home race, this is the most special race to win."
Follow all the action from the Monaco Grand Prix: